About Us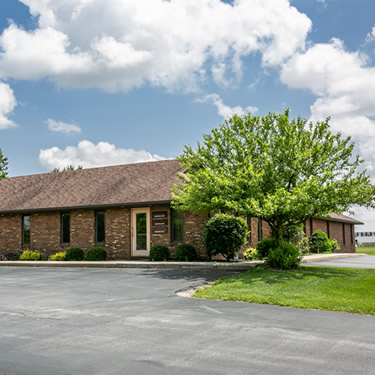 Elevation Chiropractic became a part of our community back in 1987. Dr. Ron Kantner founded our chiropractic care center. Years later, he was joined by his son-in-law, Dr. Michael Nagel. Together, they enjoy providing natural health care to those in Wapakoneta as well as Lima, St Marys.
Our Multi-Generational Care
We welcome all ages at our office, from babies to grandparents. We're passionate about seeing entire families visit us. Often, Mom or Dad begins as a patient with us due to various health conditions . It's usually not long before they want their children to experience the benefits of chiropractic, too. We love getting to know everyone who walks through our door, creating a connection with them and providing the care they need to get better and be well.
Prevention Is Key
Every day, people seek our help looking for a solution to their discomfort. We are happy to provide whatever level of care you choose. Part of our care is providing an education for each of our patients. The more of a preventative approach you take to your health, the less likely it is that you'll experience a crisis. Once you're out of pain, we like to encourage you to continue seeing us periodically so that you can maintain your progress.
Understanding the Power of Your Incredible Body
Over our years in practice, we've seen a myriad of different cases and people from all walks of life. Often, we hear our patients refer to chiropractic as a miracle. They've been struggling for a time and can't believe the results they get. True healing comes from above down and inside out. Your body has an incredible potential to heal just based on how God designed us.
Each day, our motivation and drive to share chiropractic are reaffirmed. A grandfather with low back pain can pick up his grandchild again. A parent doesn't have to see their little one suffer from constipation anymore. It seems like there is no limit to what your body is capable of when chiropractic allows you to function optimally.
MEET THE DOCTORS »
Book Your Free Consultation
If you are ready to find out more, you can do so without cost or obligation. Contact Elevation Chiropractic today to schedule your complimentary consultation!
---
About Elevation Chiropractic | (419) 738-4373