Workers' Compensation at Elevation Chiropractic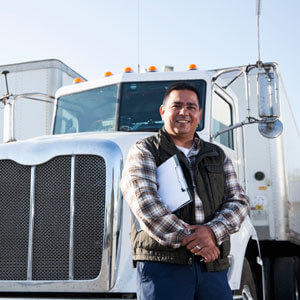 We want you to enjoy the best possible health. Sometimes, accidents can happen. Whether you're at home or work, an injury will take a tremendous toll on your life. Our team is here to assist you in getting better as quickly as possible. If you have had a work-related injury, it is covered by workers' compensation. We're experienced in providing care for a broad range of injuries, including those that commonly happen at your place of employment.
Many workers' compensation cases that we see involve a low back strain/sprain. Often, these patients are police officers, emergency medical services (EMS) personnel and firefighters, whose jobs can be extremely tough on their bodies. No matter what the nature of your injury is, we'll be happy to evaluate you and determine what we can do to help you.
Fill Out Your Injury Report
The first step you need to take is filling out a first report of injury at your workplace. It must be completed as soon as possible. It will state who you are, how the injury occurred and the effects of the injury. You'll receive your own copy of it. Be sure to bring it in with you to your appointment so that we have it on file.
What to Expect
You'll have a full examination including X-rays. Your evaluation will enable us to give you a diagnosis. Then, we'll begin your plan of care, which involves chiropractic care and any necessary therapies such as electric muscle stimulation. We may also recommend an addition such as massage therapy to your care, which we offer on-site.
Our team is experienced in addressing work-related injuries. We'll know when you're ready to return to work or how much you're able to lift as time goes by and you begin to recover. We understand that you can't afford to miss work… so our team will work with you so that you are able to get back to your job as quickly as possible.
Get the attention you need for workers' compensation Wapakoneta cases. Contact Elevation Chiropractic today!
CONTACT US »
---
Workers' Compensation Wapakoneta, Lima, St Marys OH | (419) 738-4373