Massage Therapy at Elevation Chiropractic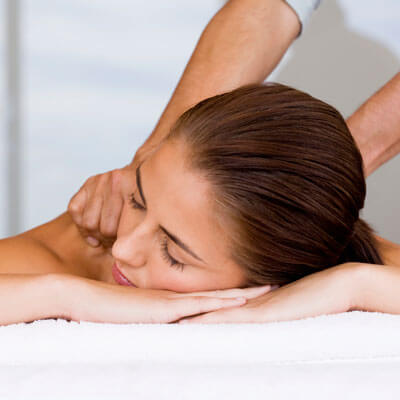 In today's world, most of us are working at desks. We don't get up and move as often as we should. Our daily exercise might take a backseat when things get stressful. A lack of movement can be devastating to your health. A massage can help combat these effects by promoting your body's lymphatic flow. When your body can drain itself of toxins and get moving, you can have a greater sense of well-being.
Our two massage therapists, Nikki and Charlotte, are qualified and experienced in providing massages with a range of techniques including Swedish Massage and Deep Tissue Massage. You can choose a half-hour or hourlong massage session depending on what your needs are.
A Popular Option to Address Health Concerns
Massage is used all over the world to address a range of conditions. Studies have shown that it can decrease stress, pain and muscle tension. It may also be helpful for those with
Anxiety and depression
Digestive disorders
Fibromyalgia
Headaches
Sleeping troubles
Low back pain
Myofascial pain syndrome
Neck pain
Sprains and strains
Sports injuries
Temporomandibular joint pain
What to Expect at Your Massage
You'll meet with your massage therapist to briefly discuss what has brought you in. They'll leave you in privacy to undress to your comfort. Then, you'll lie down on a comfortable massage table. Nikki or Charlotte will make sure you're ready, then begin your massage. Different pressures and types of strokes may be used depending on what is best for you. You'll be asked if the pressure is suitable or if we need to adapt it so that you remain comfortable.
Afterward, we'll tell you to drink plenty of water, which will help your body drain the toxins that begin to come out with increased lymphatic flow.
Combining Chiropractic and Massage
You don't have to be a chiropractic patient at our office to get a massage. Many of our patients, however, find that combining chiropractic and massage gets them incredible results. It also enables your chiropractor and your massage therapist to collaborate on your case. When we work together, we can make sure you get the greatest benefit from what each of us is doing.
Make some time for yourself. Contact us today to schedule a session for massage therapy Wapakoneta!
CONTACT US »
---
Massage Therapy Wapakoneta, Lima, St Marys OH | (419) 738-4373