Meet Dr. Ron Kantner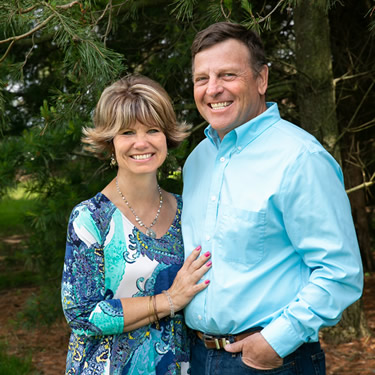 When he was an undergrad, Dr. Ron had a significant back injury while playing rugby. "How I responded to chiropractic made a huge impact on me. I became fascinated by how the body heals itself." After investigating and researching the profession, he realized that he loved the philosophy of chiropractic.
Education and Experience
Dr. Ron earned a Doctor of Chiropractic from Palmer College of Chiropractic in Davenport, Iowa.  He is a native of Wapakoneta and has been in practice here since 1987.
Family and Hobbies
When he's not at the practice, Dr. Ron enjoys spending time with his wife, Tracey. They have three children. Richelle lives in Wapakoneta and is married to Michael Nagel; Alexis lives in Wapakoneta and is married to Christopher Kline; and Royce is a college student.
Dr. Ron also enjoys riding horses, golfing, running and helping with Tracey's equine business. He also loves to spend time with his four grandkids at the family farm.
Finding Fulfillment Helping Others
Chiropractic is such a fascinating, intense and challenging profession. I thoroughly enjoy going to the office.  The interaction with patients and seeing improvement makes me smile at the end of the day."
Did you know that Dr. Ron sees third-generation patients?
As he is passionate about his work, Dr. Ron doesn't see himself ever retiring. He loves learning and studying and plans always to stay involved in the practice.
EXPLORE CHIROPRACTIC »
Book an Appointment
Discover the difference that chiropractic care can make in your life. Contact us today to make an appointment with Dr. Ron! Saturday hours are available. You must make an appointment. We accept cash and most insurance plans including Medicare and Medicaid.
---
Chiropractor Wapakoneta | (419) 738-4373