Auto Accident Chiropractic at Elevation Chiropractic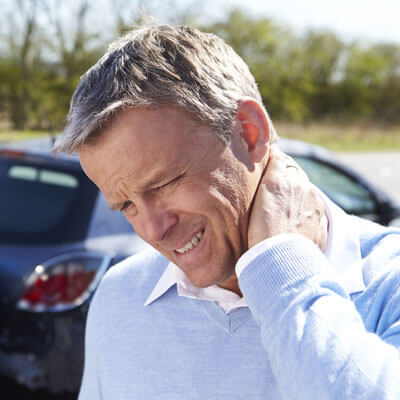 When you've been in an accident, there is a domino effect of harmful events. The force of the crash is transferred into your body. In turn, your ligaments can stretch, even tearing in more extreme cases. When your ligaments are stretched out, they can't hold the rest of your body in alignment like they are meant to. It's at this point that degenerative processes begin in your spine.
Your body will create and lay down scar tissue to repair the damage. The fibers, however, aren't lined up like they should be, which will mean further issues in the future. By going to the chiropractor after a car accident, you can be assessed for injury and have a care plan tailored to your needs.
Preparing for Your First Visit With Us
We work with your insurance company to sort out the details of coverage for you. Be sure that you bring your claim number in with you. IF you have been to the hospital or another practitioner, please bring in any relevant medical records or imaging such as MRIs. We want to be sure we don't repeat anything you've already had done and gather as much information as possible about you.
What to Expect
Our car accident victim patients come in for a full evaluation that includes an examination and X-rays. We'll look for conditions associated with auto accidents such as soft tissues injuries and concussions. On your first visit, we'll begin your pain relief immediately. You may receive a form of therapy such as Kinesio Tape®, electric muscle stimulation or a chiropractic adjustment.
Your Healing Times
If you're in pain or experiencing dysfunction, you want to know when you will start to get better. Seeing results will depend on a few factors: your current level of health and the nature of your collision will have a tremendous impact on your healing. We've had patients who needed just 2-3 months of care. More severe cases have seen us for up to 18 months. We'll let you know what we think your expectations can be after we have assessed you.
Complementing Your Care
We often recommend massage therapy to people who have been involved in car accidents. Two massage therapists are available to you on-site at Elevation Chiropractic. A massage will assist in breaking up knots and adhesions in your muscles. We may also recommend rehabilitation and give you home exercises to complete.
If you've been involved in a collision, don't delay. Contact our office today to get care for auto accidents Wapakoneta!
CONTACT US »
---
Auto Accident Chiropractor Wapakoneta, Lima, St Marys OH | (419) 738-4373